Passive Alcohol Sensors
Every school system has an interest in preventing drug and alcohol abuse in its student populations. Just as alcohol abuse is the source of many problems in society, school campuses across the country must wrestle with the same alcohol-based disruptions and often traumatic consequences.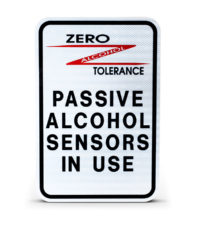 Passive Alcohol Sensors give you a quick and reliable method of detecting alcohol in the ambient air, the breath, open containers, or enclosed spaces enabling you to keep your school events alcohol-free and your students safe! They have several advantages:
No mouthpieces required
Non-invasive
Affordable; low cost per test
Trusted nationwide by school administrators and school resource officers in middle school, high school, and college for alcohol detection and deterrence. Ideal for use at prom, graduation night, sporting events, parking lot patrols and on school campuses.
Keep student population safe
Identify risky behavior to allow for necessary early intervention
Serve as a strong deterrent: provides students a reason to say "No" to peer pressure
FREE posters included with each purchase promoting the use of Passive Alcohol Sensors.
NEVER UNDERESTIMATE THE POWER OF DETERRENCE
Learn More
Preliminary Breath Testers (PBTs)
In addition to Passive Alcohol Screening Units, PAS Systems offers Breath Alcohol Testers that have been tested and certified by DOT/NHTSA and forensic testing laboratories
Learn More
Solutions