Description
The Alcovisor® Jupiter is on the NHTSA Conforming Products List for Evidential Breath Testers.
DOT/NHTSA Certified      

Evidential Grade Accuracy     

Precision Fuel-Cell Technology

Touch Screen                 

Built-in Printer           

Ejectable Mouthpiece

Positive Air Blank Lock 

15 Minute Lock Out Timer 

Adjustable Alert on Alcohol Levels

Rechargeable Li-ion Battery       

Audible & Visual Cues           

Automatic & Manual Sampling

Customizable Data Entry Fields- Built in Keyboard   

GPS Enabled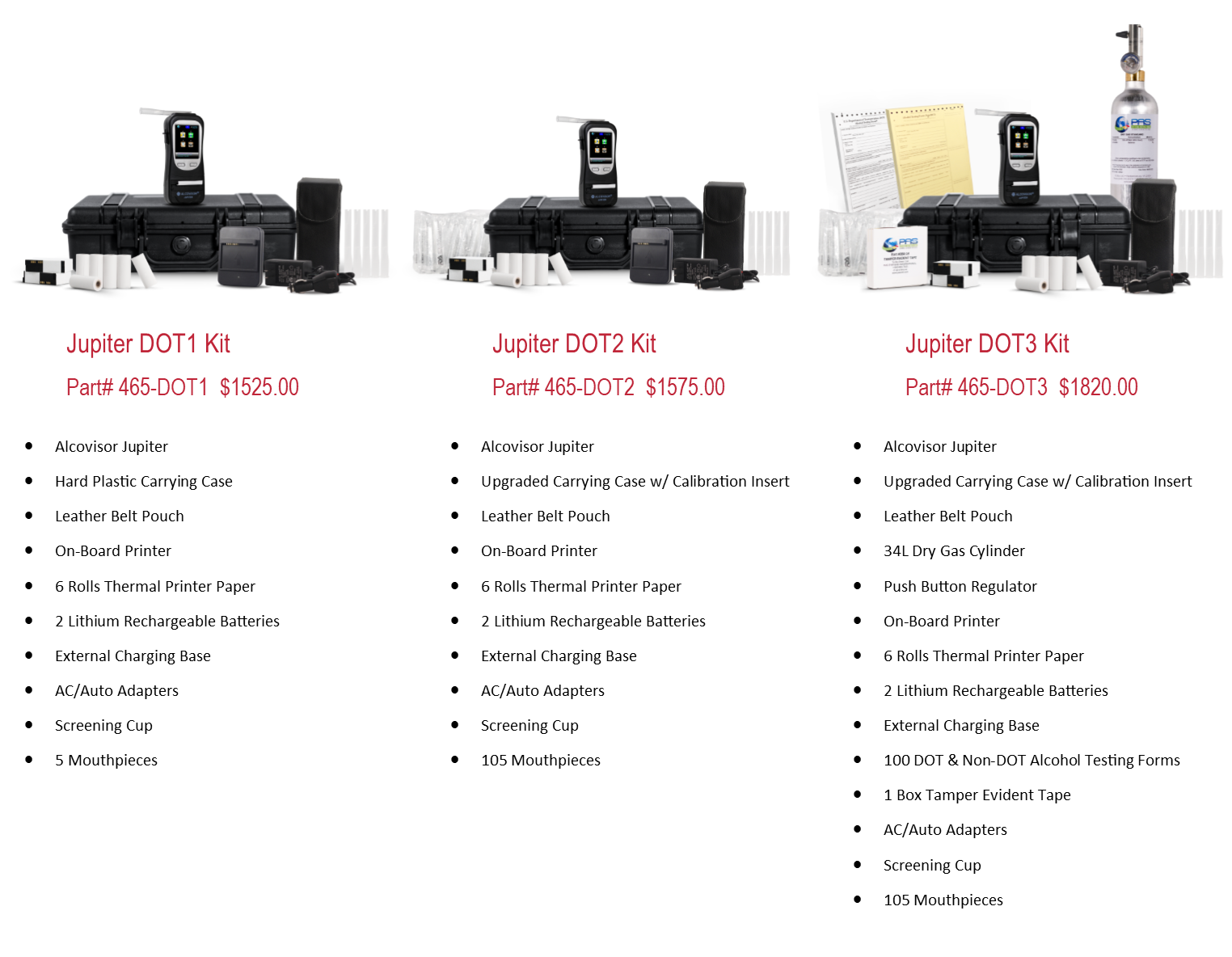 Breath Alcohol Technician (BAT) Training is required for all DOT, and many Non-DOT, industries. Convenient, low-cost training is available online through PAS Systems.