Description
The Alcovisor® Mark V is listed on NHTSA's Conforming Products List for Evidential Breath Testers.
DOT/NHTSA Certified
Evidential Grade Accuracy
Passive, Screening & Confirmation Testing
Simple Operation
Unique Compact Design
Visibility in Low-Light Conditions
Wired Thermal Printer
Audible & Visual Cues
Automatic & Manual Sampling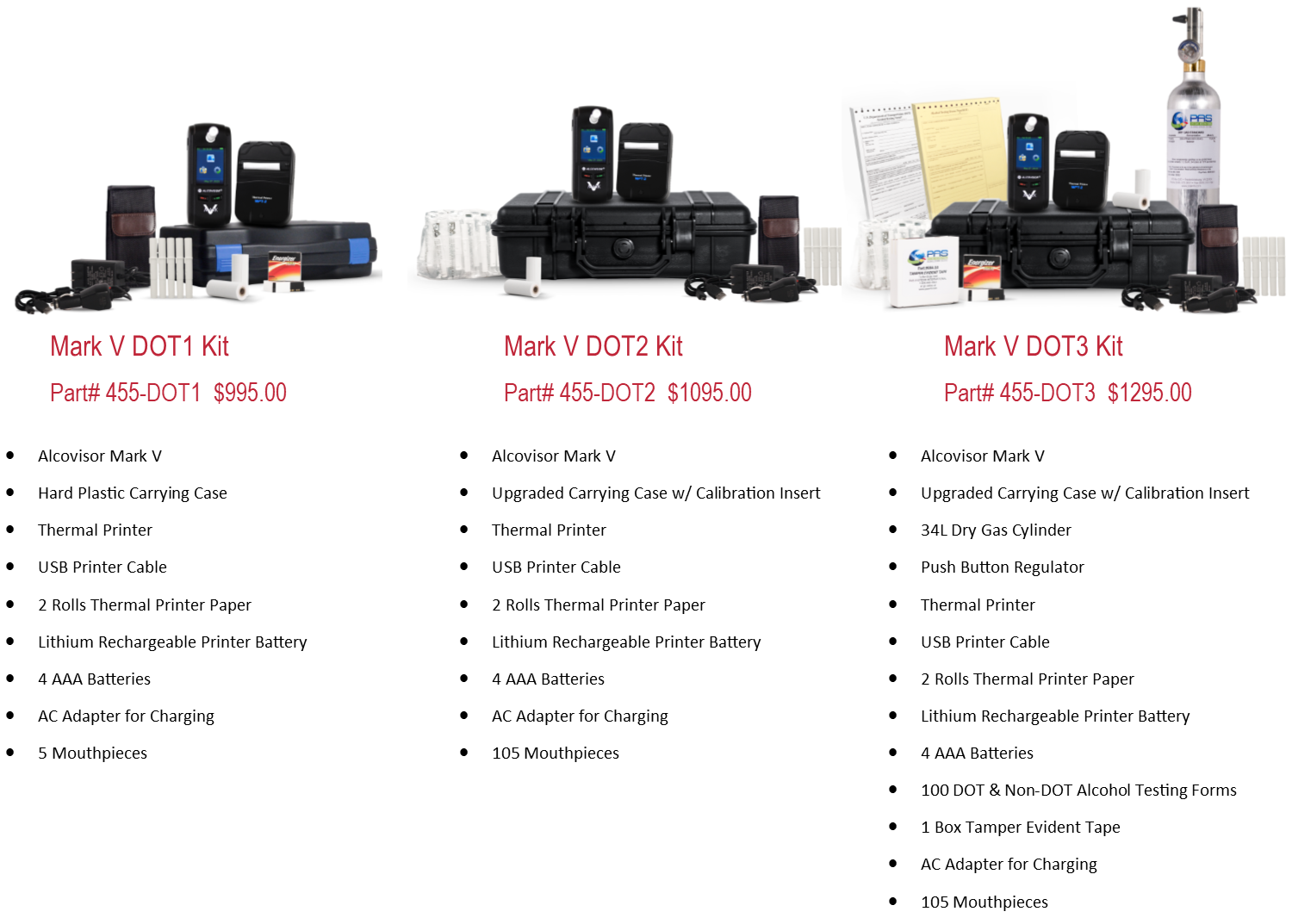 Breath Alcohol Technician (BAT) Training is required for all DOT, and many Non-DOT, industries. Convenient, low cost training is available online through PAS Systems.